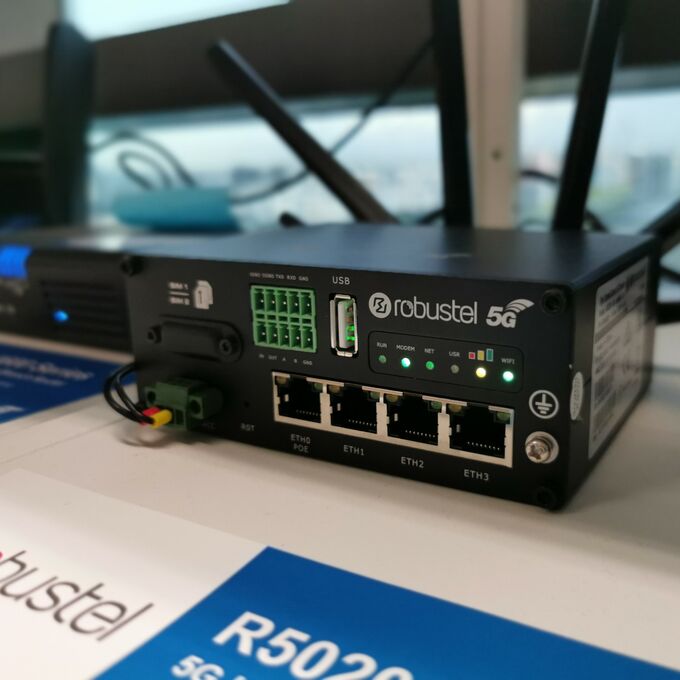 Robustel: robust & scalable solutions
Industrial-quality solutions for the IoT and M2M market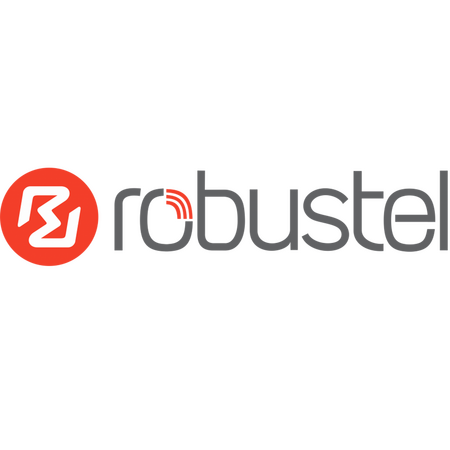 Robustel award-winning products include modems, routers, gateways, edge computing, cloud software and end-to-end IoT solutions specially targeted for the IoT and M2M market.
Blue Wireless is a global partner of Robustel and has extensive experience deploying Robustel wireless solutions and enabling connectivity in more than 80 countries worldwide.
Popular use cases
Blue Wireless' catalogue of Robustel's industry-quality routers is enabling enterprises to communicate with their IoT & M2M devices, with a special focus on the use cases below:
Industrial IoT & Factory Automation
The Industrial Internet of Things (IIoT) is opening new doors for businesses to take their operations to the next level. It helps streamline workflows and increase productivity while boosting the quality of the product and sustainability footprint.
Robustel's rugged wireless modems and routers can directly connect to machines in industrial and highly restrictive environments to power IIoT solutions and smart factories.
Smart Energy Solutions & Infrastructure Management
As power consumption expands globally, businesses and cities are looking to shift to renewable sources and smart energy technologies to reduce their impact, as much as their operational costs.
Robustel's robust and reliable wireless devices are the perfect solution for IoT energy management, providing seamless connectivity across critical energy infrastructure and off-grid solutions.
Security & Monitoring in Smart Cities
With the advent of IoT, ordinary cities are quickly becoming connected smart cities to increase efficiencies, become more sustainable, and automate day-to-day operations.
Robustel's specialised LTE/5G routers provide solid and steady wireless connectivity to enable both the deployment and daily operations of IoT sensors and devices, such as those used for video surveillance, elevator monitoring, lighting and air quality control, etc.
Featured Robustel Equipment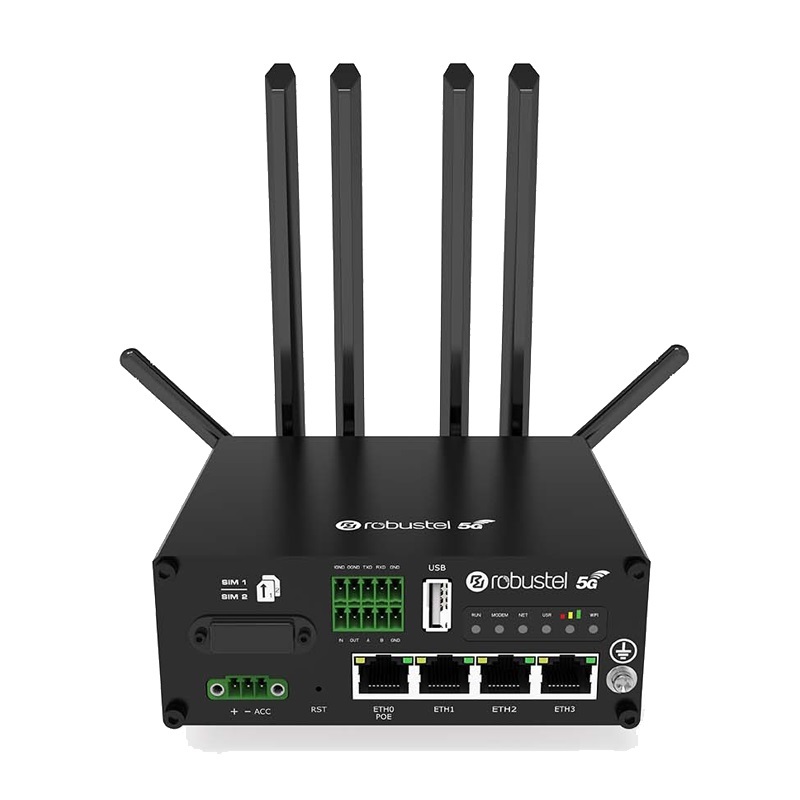 Robustel R5020 5G IoT Router
5G-capable for a range of verticals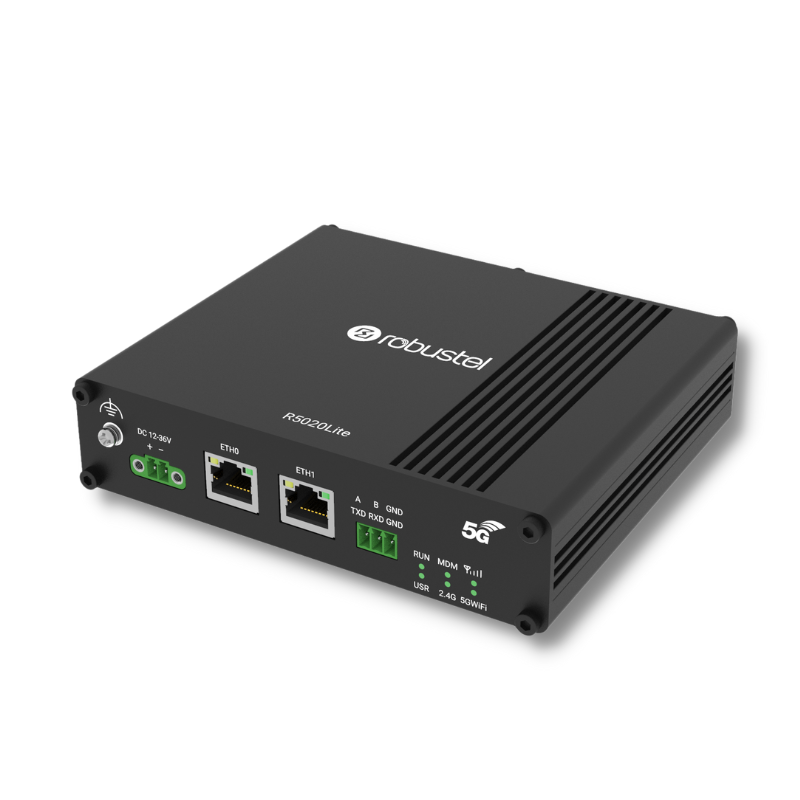 Robustel R5020 Lite 5G Router
Ideal for branch connectivity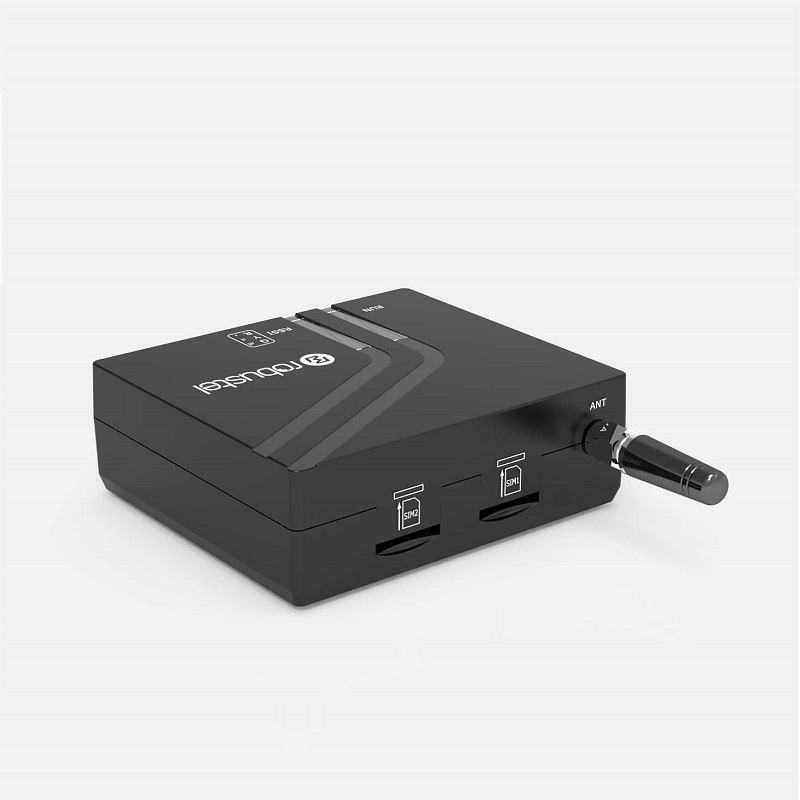 Robustel M1200
Rugged industrial IoT modem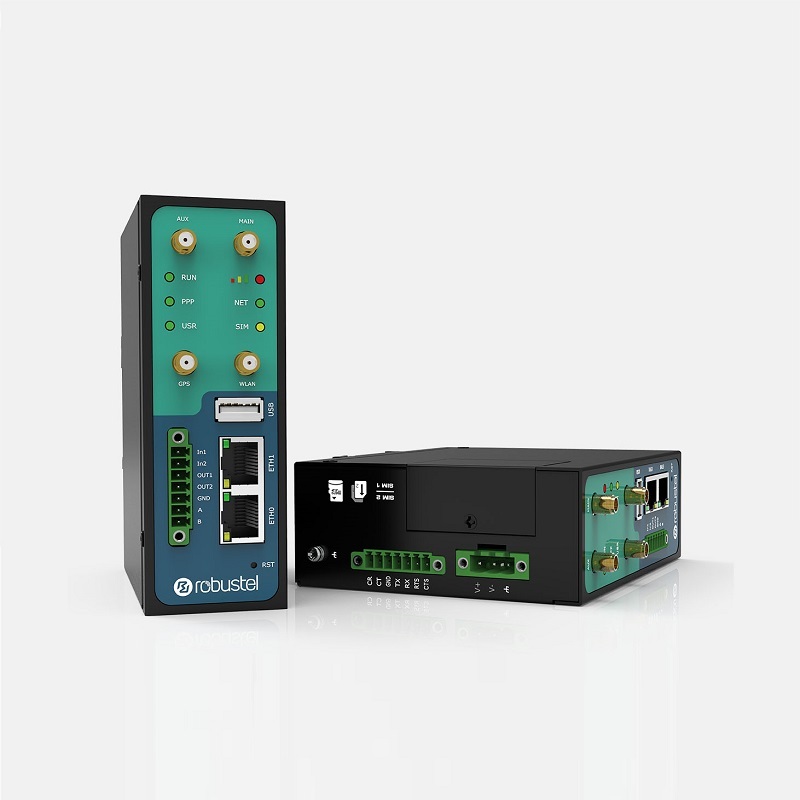 Robustel R3000
Rugged industrial LTE router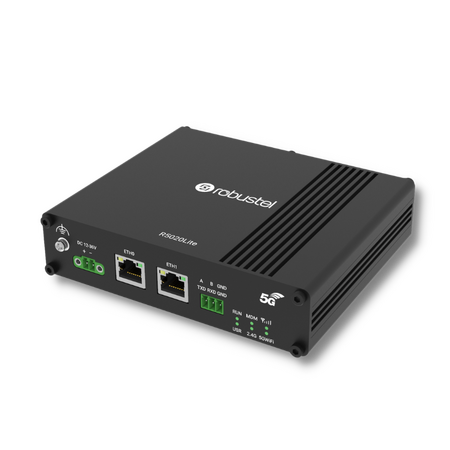 Blue Wireless Data Plan Bundles in 80+ countries

When purchasing Robustel R5020 Lite with Blue Wireless, customers can benefit from our flexible roaming SIM cards and data pool plans to optimise costs and usage. Blue Wireless offers fixed flat roaming rates at wholesale prices, ensuring you get the mobility your staff requires, the right coverage, and the best price. Other benefits include:

Local stock and direct shipping for cost-efficient deliveries in 10 days across 80+ countries
Flexible payment options
Option to bundle with mobile, handheld devices, or smart wearables

Add-ons like partner discounts and guided installations
Check out and purchase from our full Robustel catalogue