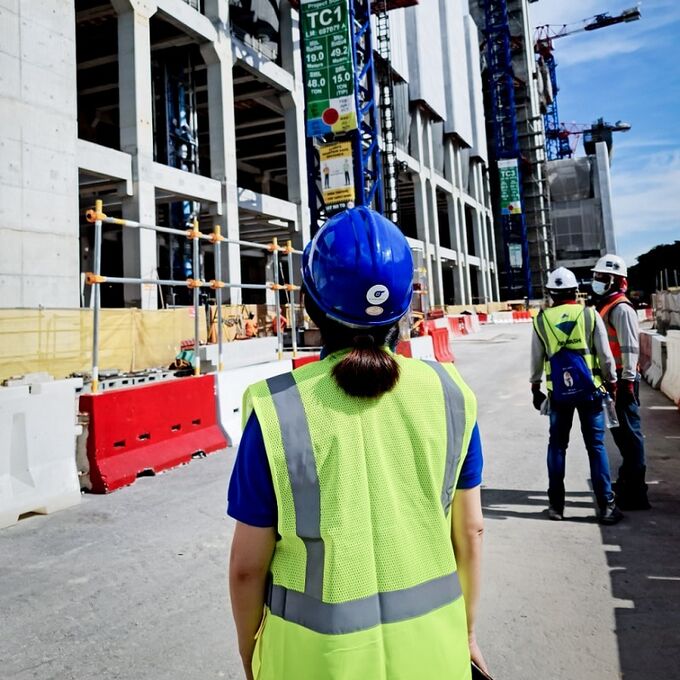 LTE/5G solutions for construction sites
Rock-solid wireless connectivity
Green-field sites with no wired access, next to the risk of drilling through LAN cabling during the course of a project, are only some of the challenges to achieving high-speed and reliable connectivity at construction and engineering locations.
LTE/5G helps to turn this around. With the flexibility and resiliency of wireless networks, construction projects can benefit from fast connectivity to enable better communications, new applications, and IoT implementations.
All-in-one
unbreakable
connectivity
Blue Wireless brings together all the essential components to deliver high-speed wireless connectivity, whether it's for one site or multiple projects.
LTE/5G ruggedised routers
IP rated device with heat, vibration dust and humidity resistance. Dual-SIM, WiFi and GPS enabled.
LTE antennas
Antennas for every use case: site & in-vehicle connectivity, compact antennas for IoT devices, etc.
Business data
With multiple providers available around the world, including data bundles for multiple sites
Professional on-site services
Site survey, placement, testing, and configuration of the equipment for optimal performance.
Monitoring & SLAs
Get what you pay for with contracted SLAs on uptime and speed, with remote management and ongoing support 24/7.
Customer story | May 20, 2022
Thanks to Blue Wireless, the team is now able to track and retrieve video footage anytime and on-demand, enabling the security of their teams and assets at building sites.
Kajima, Leading Construction Company in Japan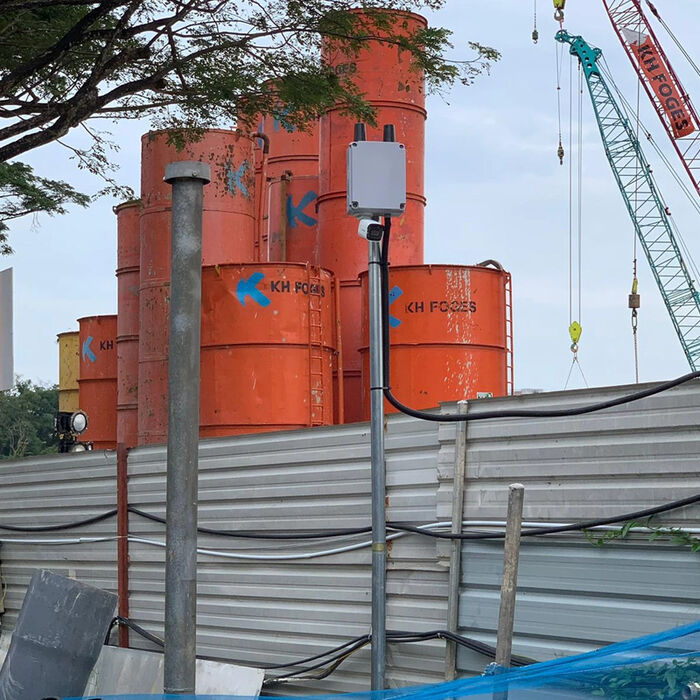 Solution overview
Wireless connectivity is immune to cable cuts, and it is the starting point for a wide range of construction site use cases.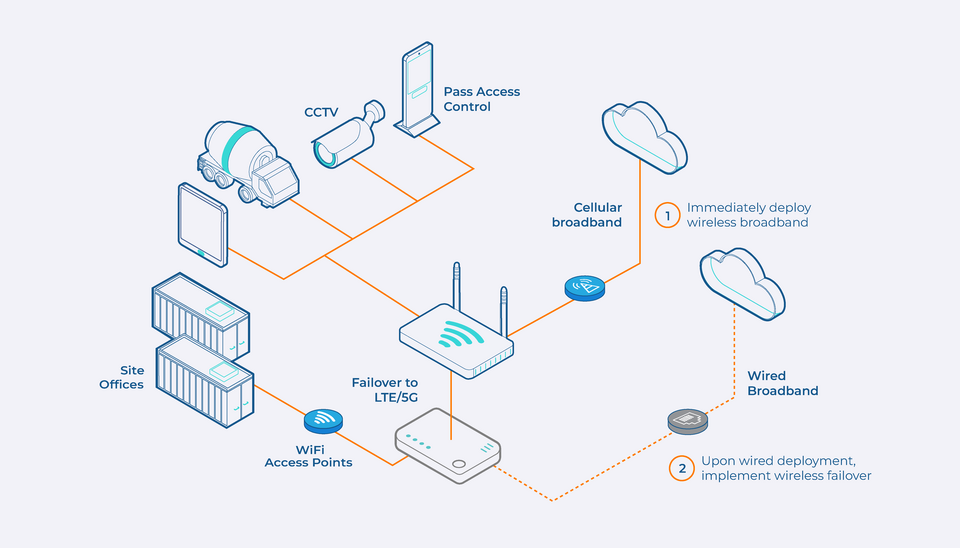 Article | Oct 18, 2022
Connectivity at the frontline - enabling productivity beyond the office space
Today's worker expects the same applications and data in the field as in the office. But it's surprising how many companies leave the choice of how to connect up to the individual.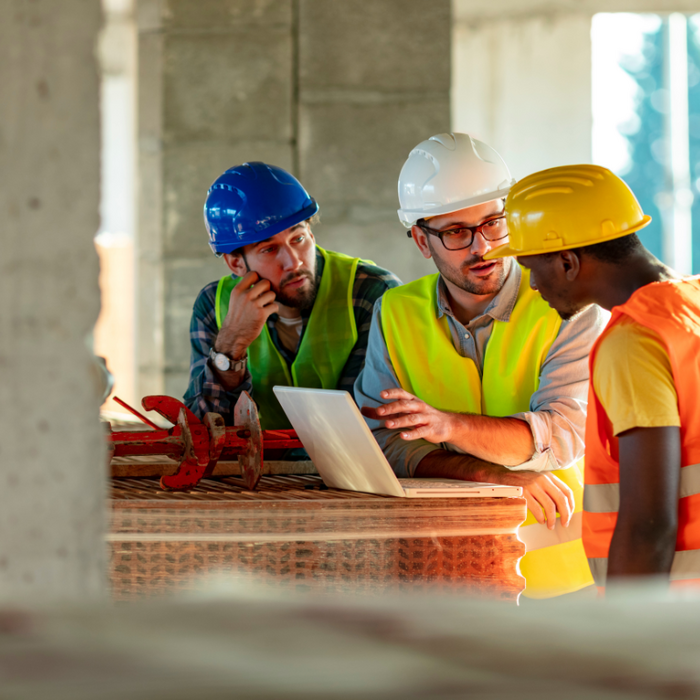 Unlike DIY connections and consumer-type dongles, working with Blue Wireless will offer you:
Always-on service

With committed SLAs on uptime and speed (no throttling) for your site offices.

On-demand connectivity and flexible contracts

Available from the time you need it – for the time you need it. No wired connections or permissions are required.

Site surveys

Our team of specialists will provide advice and design according to your specific location and connectivity requirements.

All-in-one solution in 80+ countries

We bundle the equipment, installation, management, and 24/7 support in a single solution, under one point of contract, contact, and billing across all your projects worldwide.