LTE/5G connectivity for the retail sector
Wireless is open for business
The pandemic and shifting customer expectations have accelerated the retail industry's digital transformation and its need to adapt to stand out from the competition – from storefront to the back office, from the physical world to the virtual one.
LTE/5G wireless networks combine both the flexibility and reliability required to support the network strategy of the retail industry. It allows for day-1 connectivity as new stores open, or temporary solutions for seasonal sales; at the same time, it enables the adoption of new technologies and applications to help you stay ahead.
Service bundle

Blue Wireless brings together all key components to deliver a range of retail-specific network solutions for your stores:
LTE/5G equipment
We procure the latest technology in routers and antennas to meet the need of each specific location.
Data connectivity
Unlimited data plans, bundles, and multi-carrier solutions for one or hundreds of sites in 80+ countries.
Monitoring & SLAs
Network policies, filtering, security, and other settings are centrally controlled and managed 24/7 by Blue Wireless operations team.
Professional on-site installation
Site survey, placement, testing, and configuration of the equipment for optimal performance.
WiFi equipment
We offer WIFI Access Points (APs) to provide WiFi access across your location. These are seamlessly integrated into the solution, without the need for separate contracts or technology.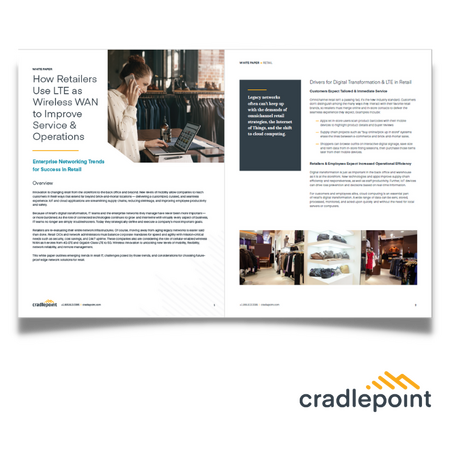 Tailor-made connectivity
Blue Wireless solutions are quick to deploy, flexible, and customised to your specific retail outlet or branch office use cases: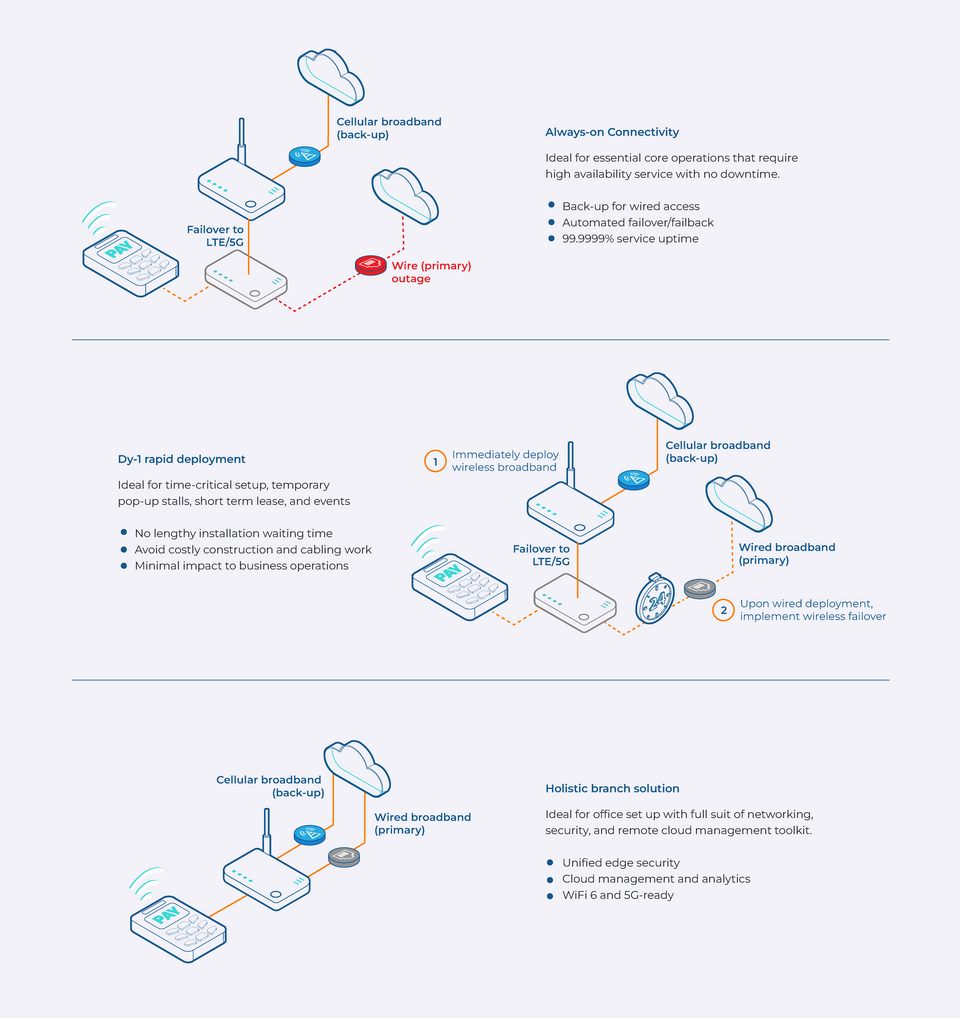 Article | Mar 21, 2022
Wireless in the transformation of retail
The three-star chef's festival pop-up. The sales promotion counter in your local shopping mall. The town square summer gaming event. Ever wondered how they get their connectivity?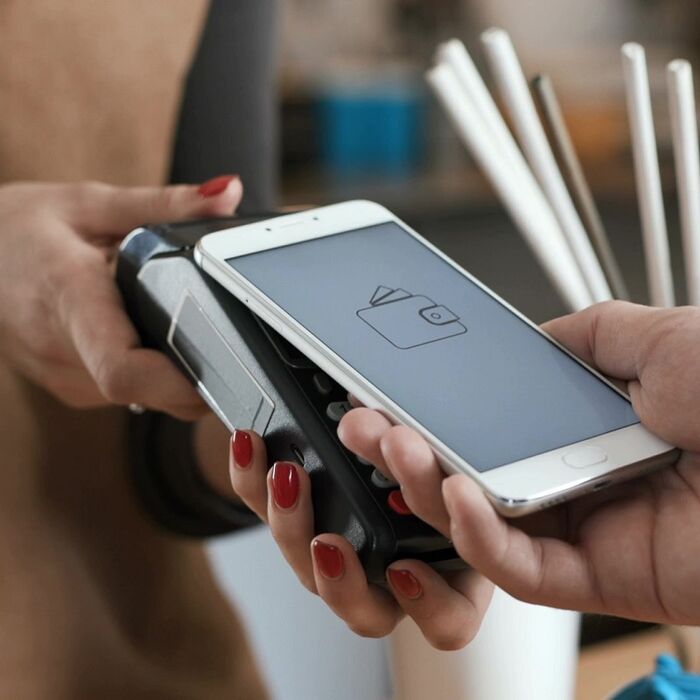 Blue Wireless is helping some of the most important retail brands in becoming more flexible and agile in a changing competitive landscape – and there's more:
Always-on service

Your business cannot afford downtimes. Blue Wireless solutions keep critical networks available and vital applications running all day. Additionally, we offer SLAs on uptime and speed for all sites in one single contract.

On-time for your next opening!

Our day-1 deployments allow you to be connected as soon as you need it. No waiting for wire lines or permissions required.

Unlimited data at a fixed-price

Blue Wireless services offer unlimited data at a fixed-price monthly - and no throttling! In addition, multiple plans are available for you to select the one that meets your specific use case.

Flexible term contracts

Seasonal changes and pop-up shop connectivity? No issue! Month-on-month plans are available for temporary requirements.

All-in-one solution in 80+ countries

We bundle the equipment, installation, management, and 24/7 support in a single solution, under one point of contract, contact, and billing across all your branches.