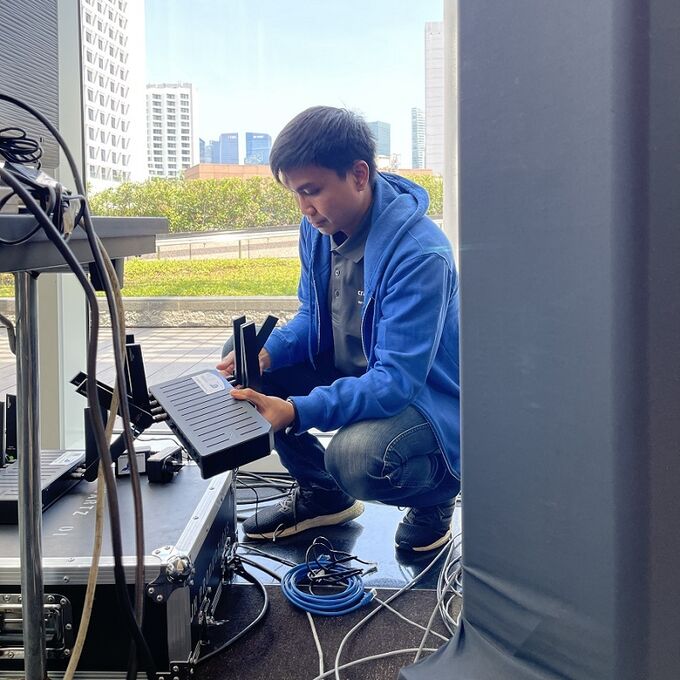 Jon Andrei, Service Delivery Manager

LTE/5G for media streaming and events
Whether physical, online, or hybrid, events today rely more than ever on digital technologies to provide a unique experience across every touchpoint: ticket machines, points of sale, access control, CCTV cameras, media streaming, and of course, public and private WiFi.
Blue Wireless offers network services on-demand for the event industry with none of the complexities and high costs of wired telco providers. We deliver the equipment, data, installation, and 24/7 support – where needed. When needed. For the time you need it.
An all-in one
connectivity
ensemble
Blue Wireless brings together all the essential components to deliver high-speed wireless connectivity for your next event:
LTE/5G equipment
Easy-to-deploy enterprise-grade routers and access points for widespread WiFi.
Data
Dual LTE/5G connections of up to 500Mbps with multiple local mobile operators.
Professional services
Professional site surveys and installation on-site guarantee the performance your event requires.
Real-time monitoring and SLAs
Remote monitoring and site support to ensure uninterrupted access during your event.
Add-on services
Depending on your event, we offer additional advanced features like security firewall and load balancing.
Sit down and
enjoy the show
Blue Wireless event solutions cover the full breadth of network components needed for your event, regardless of length, size, or format: internet connectivity, business-grade equipment, and LAN/WiFi, all installed and managed by a single party for fast and flexible deployment.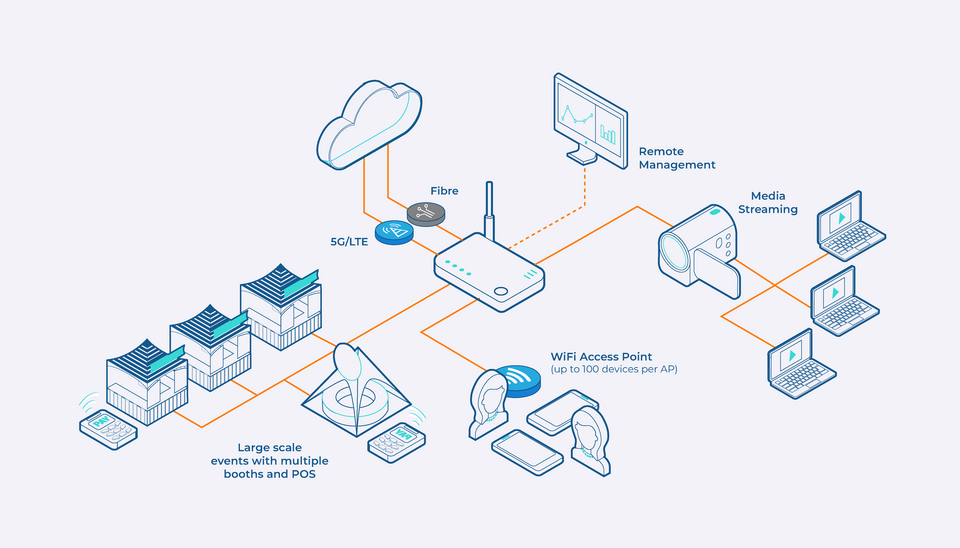 Article | Jan 31, 2022
Site surveys: the first step to your wireless journey
When switching on a new networking infrastructure for business use, there are a few steps to consider (if you haven't yet) to set the scene for the best possible results.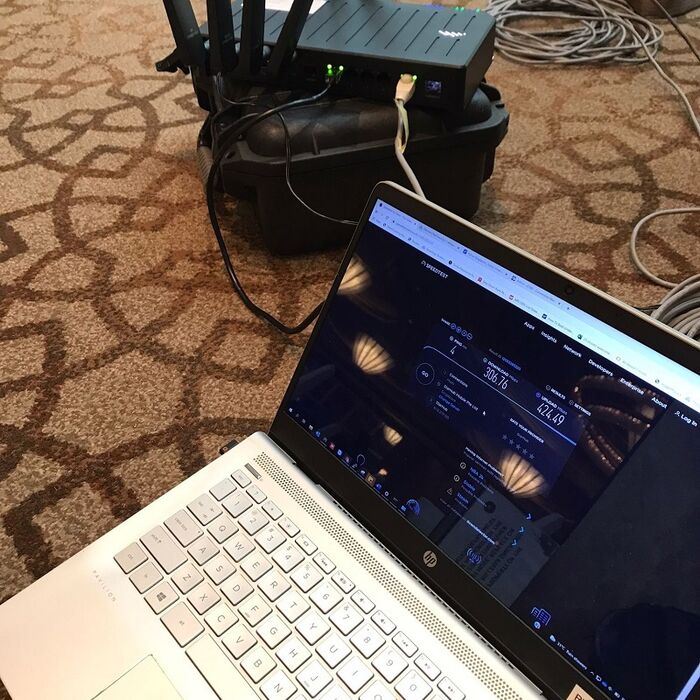 Unlike DIY connections and consumer-type dongles, working with Blue Wireless will offer you:
Always-on service

Stable high-speed wireless internet from across multiple mobile operators.

Flexibility & on-demand

Flexible data offering, unlimited or pay-per-use, based on your event duration, plus fixed charges on delivery, installation, and support.

Everything you need

WiFi and Ethernet (LAN) to connect all your devices (screens, PCs, printers, etc.), plus support for business applications, VPNs, media streaming, videos, and more.

Supports all event formats

Online, physical, or hybrid. Indoors or outdoors. Any deployment is possible.