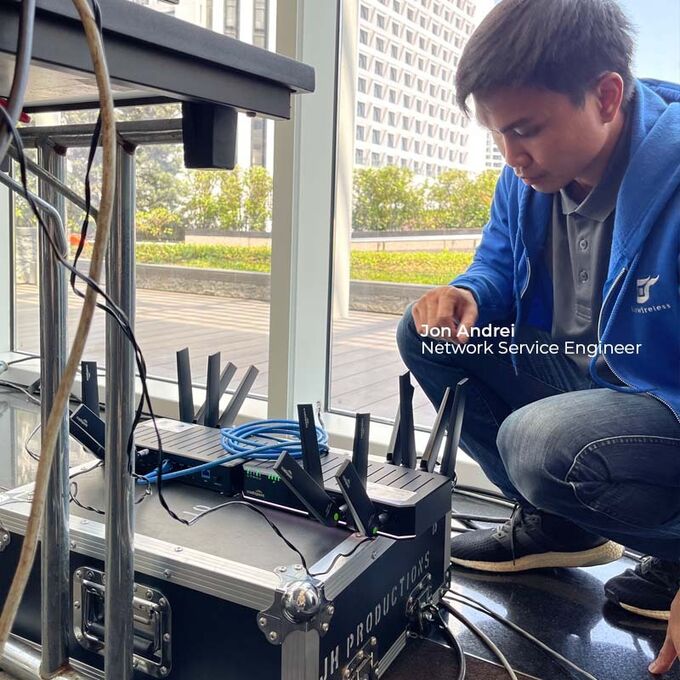 Temporary connectivity solutions
Nowadays, work happens wherever your customers are - whether this means the office, off-site, at a remote location, or at a temporary spot.
Blue Wireless LTE/5G solutions bring flexibility to your enterprise networks, so you can get connectivity anywhere, for the time you need it, enabling your business to become more agile and responsive to meet your customers' demands.
Key use cases
Emergency & first-responders
When emergencies happen, there's no time to worry about connectivity. LTE/5G provides secure, reliable networks for devices and workers at provisional healthcare sites.
Project work
Even temporary projects, such as construction, engineering, or consultancy work, require reliable, high-speed connectivity. LTE/5G can be set up quickly for a large number of users and as long as it's needed.
Pop-up stores
Seasonal retail has seasonal requirements, and the flexibility of wireless networks is the perfect fit: it is reliable, mobile, and can be turned on and off on demand.
Events & conferences
Sharing large files or needing HD media streaming at your next event? Challenge accepted. We offer secure wireless solutions both for the event management side, as well as public WiFi for attendees.
The show must go on
Let the critics rave about your next event with wireless LTE/5G.
Enabling agility through wireless networks
Cellular wireless connections help you to quickly respond to current and future requirements, while still providing the right mix of reliability, performance, ease of scale, and flexibility.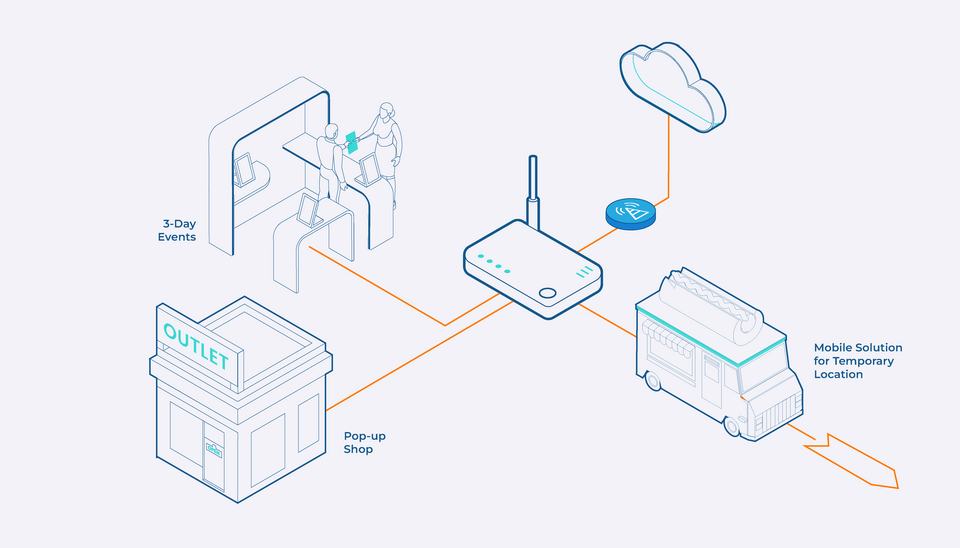 Flexible connectivity is at the core of Blue Wireless all in one LTE/5G solution – and that's not all:
A team as flexible as wireless

We work with you to offer the data plans and contract terms that better adapt to your project or business.

Built-in security

We protect your information even in temporary locations. Our solutions include firewall, easy VPN setup, content filtering, and IPS/IDS.

Predictable costs

Full transparency on fixed costs and cost per data.

Centrally managed

Our cloud-based platform allows for remote monitoring and management without needing on-site IT staff.