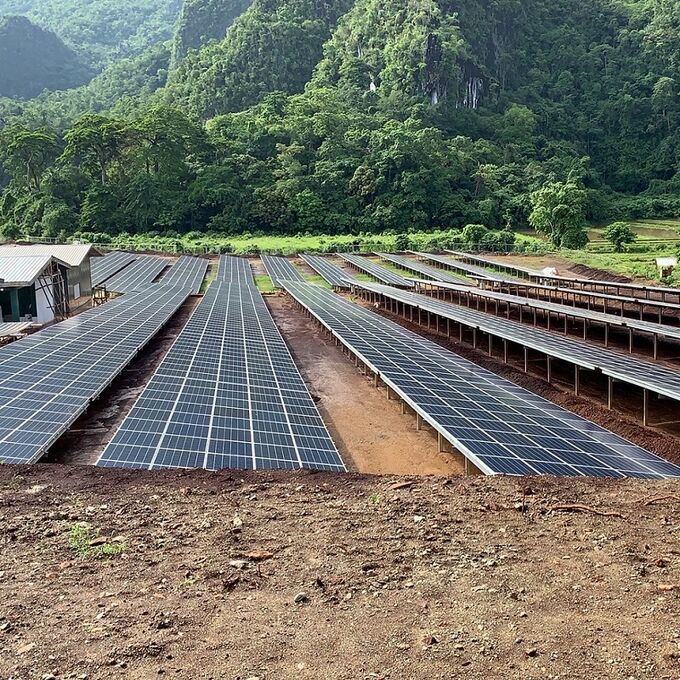 Connectivity for energy and mining sites
Powering energy solutions with wireless
No one can escape digital transformation. Not the copper mines in Peru, nor the wind farms in the Australian outback. And while traditional wire lines haven't made the trip yet, we have – and we'll get you connected no matter what.
Blue Wireless solutions offer a lifeline for your staff and operations on-site, and easy connectivity for IoT deployments and devices. We do this by leveraging the latest antenna technologies to ensure reliable wireless access and superior performance at any location.
All you need to
connect your
business
Blue Wireless brings together all key components for your remote sites:
LTE/5G routers
IP-rated outdoor hardware with heat sink for optimal performance in remote outdoor locations.
High-speed data
Choose among the best networks in remote locations shared across multiple SIMs on a shared data pool.
Long-range antennas
High gain antennas to ensure long-range, stable connectivity at remote locations.
Professional services
Coverage check, site-surveys, hardware staging, testing and installation of routers and antennas.
Central management & support
Proactive monitoring and remote troubleshooting, with no need of IT staff on-site.
Connectivity for a sustainable future
By connecting energy farms to their command centres with reliable, high-speed networks, Blue Wireless helps businesses to regulate, control, and optimise energy production and distribution without any need for on-site intervention.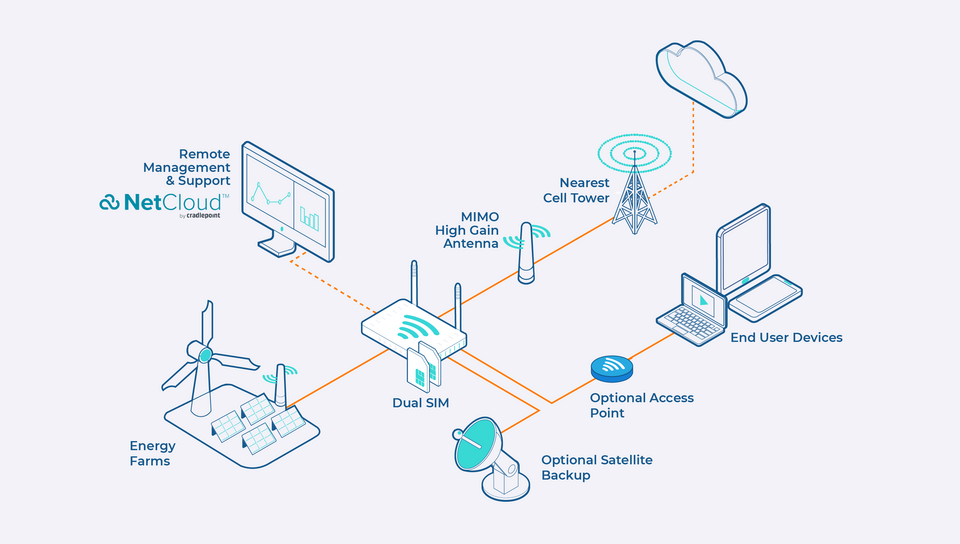 Article | Feb 18, 2022
Explaining spectrum: how wireless works – and how LTE/5G can work for you
Fast-moving technologies create questions. Why is LTE/5G so promising? What are its benefits? And how can it work at sites far from "covered" areas?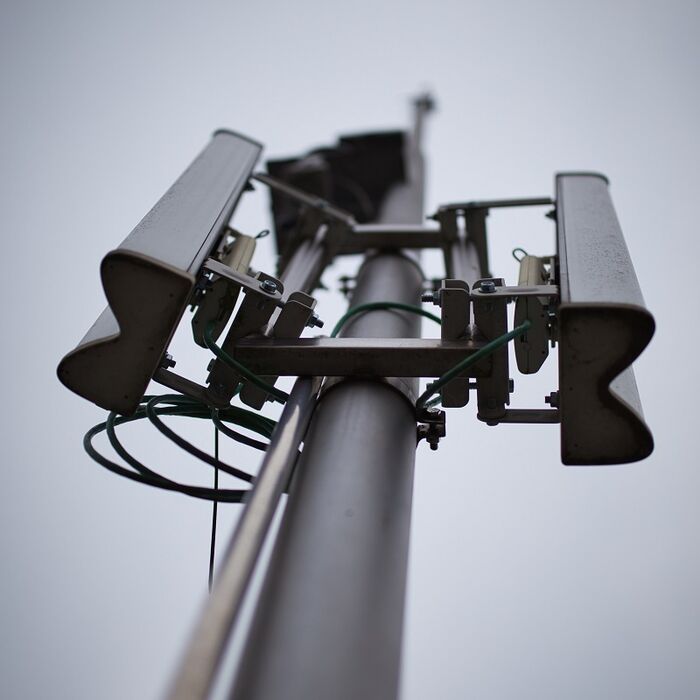 By relying on Blue Wireless, energy farms and remote locations can enjoy better network performance to power their business – and that's not all:
Fast deployment

No long delays for cabling (if that's ever going to happen!). We power up the device and enable connectivity within minutes.

Product selection

Our team of experts will help you select the right equipment from our wide variety of routers and antennas, ensuring they meet your connectivity needs.

Remote management

Blue Wireless managed services allow us to configure, troubleshoot, and reboot devices without sending staff on-site.

High-speed connectivity

We procure and implement long-range antennas to improve throughput and maximise performance.