LTE/5G for logistics & transport
Ensure reliable connectivity across your supply chain
Businesses in the logistics industry have a unique challenge: to go where their customers need them to be. New warehouses and distribution centres are constantly being built to meet changing demands; in the meantime, traditional and new technologies continue to blend to improve operational processes and increase efficiencies.
At Blue Wireless, we support hundreds of sites worldwide with reliable and flexible connectivity to enable everything, from staff and devices at warehouses and office buildings to access control sensors and mobile networks for your moving fleets. Our solutions help you connect whenever needed while managing costs, ensuring availability, productivity, and more.
Your partner
anytime, anywhere
Blue Wireless brings the expertise and key components for your specific use case, wherever you are (and wherever you are heading).
LTE/5G routers
Multiple options for wireless equipment with dual-network for extra resiliency. Whether it is for fixed branch use, or ruggedised equipment for in-vehicle connectivity, we've got what you need.
Professional onsite installation
Leave it to the experts. All Blue Wireless services include staging, testing and configuration of equipment, plus onsite installations in 89 countries worldwide.
Access to multiple global networks
With unlimited data plans at a fixed-price monthly, and guaranteed bandwidth to support all users, devices, and applications within your sites.
Advanced cloud tools
Sophisticated management tools ensure full control without having to go "on-site" for uninterrupted operations.
Built-in network options and add-ons
Public IP addressing, VPN configurations, WiFi access points, multiple LAN ports, GPS tracking, and various other options.
A flexible and mobile
connectivity solution
The flexibility of wireless networks enables businesses to connect sites, devices, and vehicles across your entire supply chain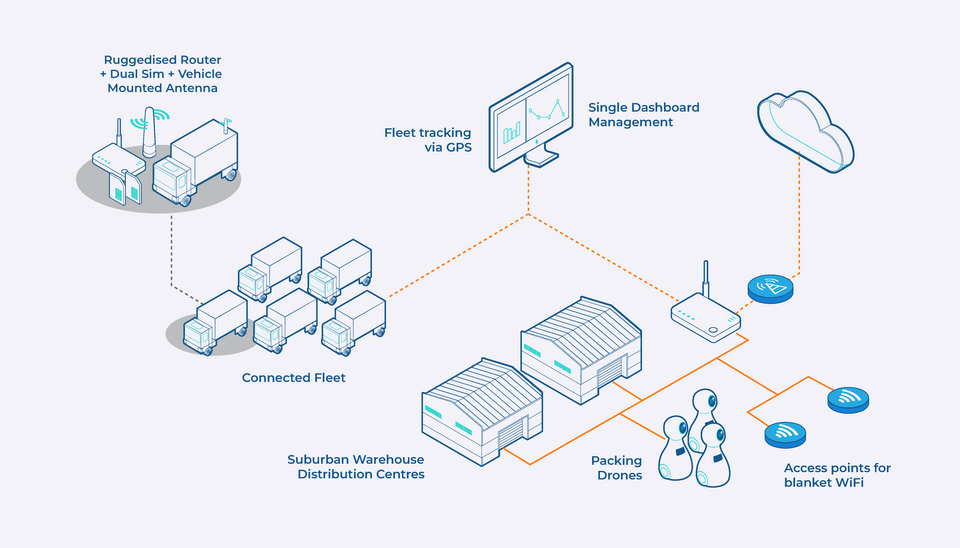 Article | Jun 06, 2023
Always-on: Wireless networks in the logistics industry
A modern distribution centre isn't so much a building as a temporary meeting point, with thousands of vehicles, badges, workstations, smart tags, handheld devices, and other technology interacting on SD-WANs and IoT. And they all need connectivity.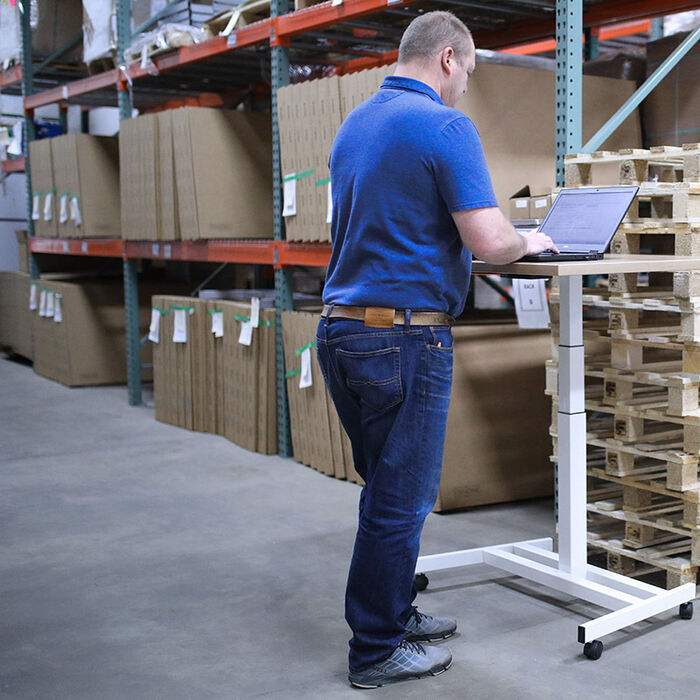 By relying on Blue Wireless, we remove all complexity across your entire journey: from product selection, staging, and installation to ongoing management and support – and that's not all:
Fast & Temporary Deployments

Setting up new warehouses in suburban and remote locations? We'll get you connected in <10 days so you won't miss any deadline, with optional for temporary contracts if required.

Expert advice

A wide variety of routers and antennas will ensure there's the one that fits your business requirements in terms of reach, use, and shape; and you can count on our experts for advice.

Multiple roaming operators

Access to a range of data plans covering all LTE networks worldwide, and our shared data pool plans to reduce costs by sharing allowance across your sites and fleet.

SLA guarantees for uptime and speed

Always-on connectivity is crucial for smooth operations. This is why all Blue Wireless services are underpinned by contractual SLAs on speed and availability, supported by our global NOC for 24/7 monitoring and support.

Global coverage

Our coverage extends to over 80 countries worldwide, including urban, suburban and remote areas - even vessels at sea!