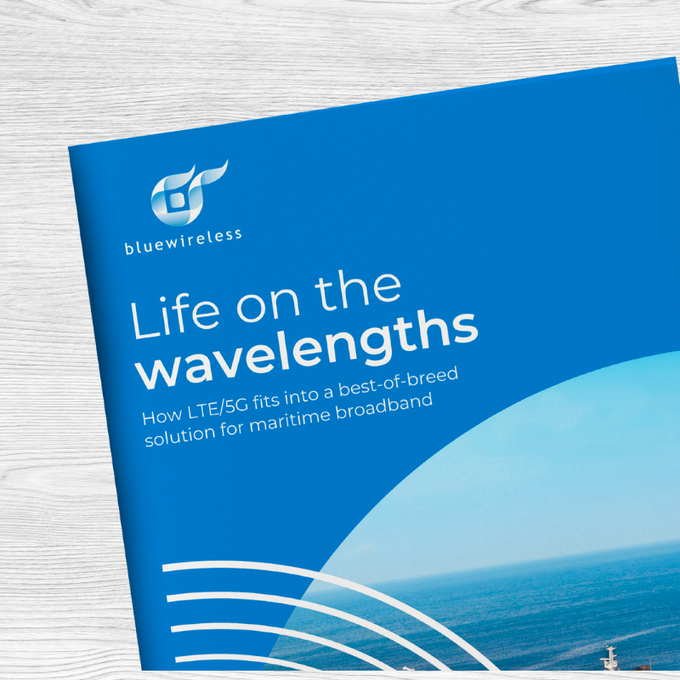 White paper
Life on the wavelengths
How LTE/5G fits into a best-of-breed solution for maritime broadband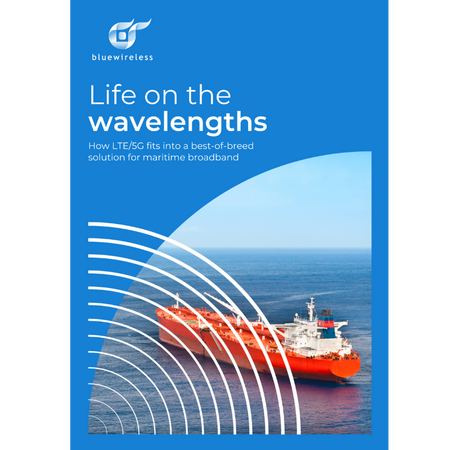 Trade routes are busy. And from passengers to professionals, from entertainment to IoT, people and devices are hungry for megabits. But there's more than one way to answer their needs.
Inside this paper, broadband provider Blue Wireless sets out the differences between the various maritime connectivity choices today – and why some may work better than others depending on the type of vessel, business objective, or use case.
About
With insights from our team of experts connecting hundreds of vessels and near/offshore businesses, this white paper takes us through the different connectivity options in the maritime industry to then contrast them with the type of vessels and use cases.
Further, it looks into the latest technologies: LEO and LTE/5G, and how these two can be combined to enable innovation and higher levels of connectivity across the sector.
About Blue Wireless
Blue Wireless is the first and leading global provider of LTE/5G wireless connectivity for the enterprise. Our mission is to help customers along their wireless journeys by delivering worry-free connectivity solutions where other traditional networks struggle: remote locations, distributed branches, construction sites, IoT, and maritime vessels. Our secret? The right combination of LTE/5G technologies, access to multiple networks, and the best talent to design, procure, deliver, and manage network solutions for any use case.
Since being founded in 2015, Blue Wireless has expanded its global operations to offices across APAC, Europe, and the Americas. Today, we are a global team of more than 70 hands-on professionals, dedicated to the service and support of wireless solutions for more than 200 customers worldwide, including several maritime and logistics businesses navigating across all seven seas.