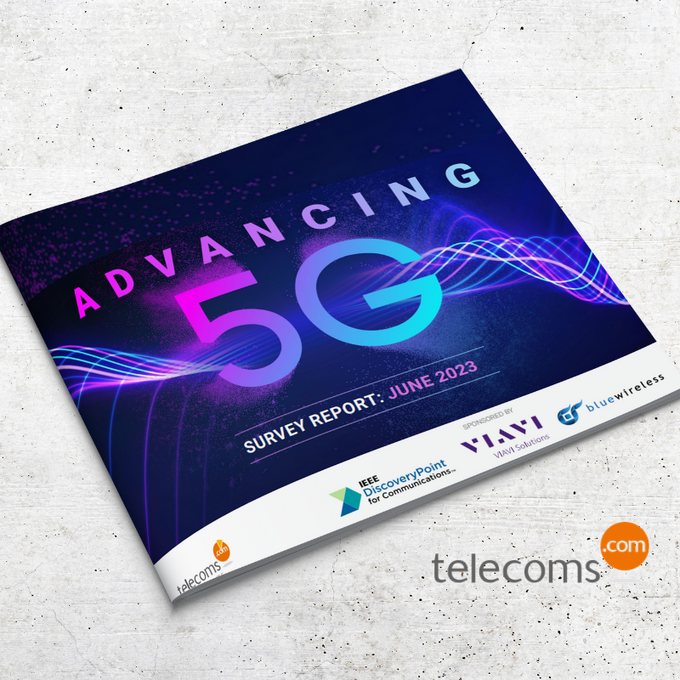 Report June 2023
Advancing 5G
How the industry is advancing 5G: trends, next steps and views on 5G security
How is the industry advancing 5G?

This report, published by Telecoms.com Intelligence with the sponsorship of Blue Wireless, VIAVI, and IEEE Discovery Point for Communications, presents and analyses first-hand survey data investigating the journey towards 5G-SA
It covers its deployment strategies, the monetisation of services to drive greatest return on investment (ROI), top commercial capabilities, vendor partnership models, and best ways to address the challenge of keeping up with knowledge on new technologies and upskilling of resources. It also drills down on 5G security and impact on user performance.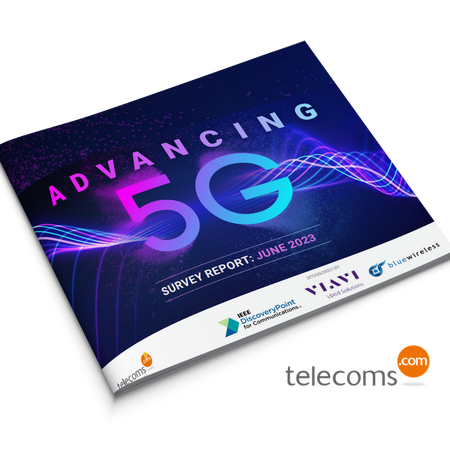 "43% of respondents see Fixed Wireless Access as one of the most viable routes to monetizing their networks in the next 2 years, which comes as no surprise as the current capabilities of LTE are already allowing for high-speed FWA deployments, adding incredible value to the global enterprise. The evolution of 5G can only accelerate this trend."
Download the report now
Just leave us a few details to download the 2023 survey report Advancing 5G
About Blue Wireless
Blue Wireless is the first and leading global provider of LTE/5G wireless connectivity for the enterprise. We partner with businesses and global MSPs to deliver on our mission of helping customers succeed along their digital journeys by offering worry-free wireless network solutions where traditional networks struggle: retail and distributed branches, remote locations, construction sites, IoT and the maritime industry.
Our all-in-one solutions bring together the equipment, data, and professional services for installation, management and support in 89 countries worldwide. Blue Wireless is 5G-Certified and an Elite Partner of Cradlepoint.